"The small class sizes allowed me to make many lifelong friends with similar interests to me."
Why did you study occupational health and safety science?
The UQ Bachelor of Occupational Health and Safety Science degree was one of a kind and I could not go past it. The degree had a strong foundation of science, which I believed would be very beneficial in the long term.
What kind of things do you do in your current job?
I provide expert occupational health and safety services and advice to a wide range of clients.
In this role I have the opportunity to consult in various industries including construction, power generation, manufacturing, transport, warehousing and retail.
How have your studies helped you in your career?
The program covered a range of different aspects related to OHS including science, anatomy, business, engineering and psychology. The broad field of studies covered in the program established a strong knowledge foundation, which has assisted in addressing many different workplace scenarios that I have come across throughout my career as an OHS professional.
The small class sizes allowed me to make many lifelong friends, with similar interests to me. The lecturers were all very personable and willing to provide advice where needed which helped benefit my studies.
What advice would you give to anyone thinking of starting their career?
Attend UQ Open Day and see what the university has to offer – the opportunities are endless.
Profile published 2016, updated 2023.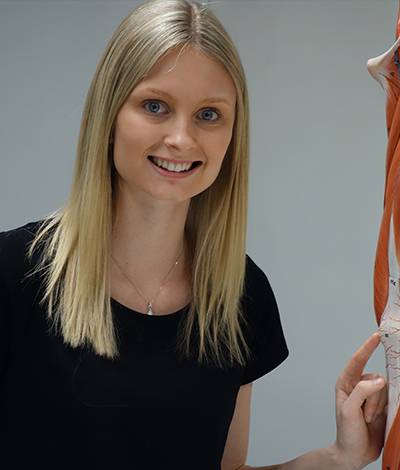 Whitney Evans
Job title
Health, Safety and Environment Consulant
Prensa Pty Ltd
Salary range
Minimum: $54,000
Maximum: $100,000
Average: $79,000
Qualification
Bachelor of Occupational Health and Safety Science