"Occupational health and safety is so broad, there are so many places you can go!"
Why did you study cccupational health and safety science?
One of my favourite TV shows is Air Crash Investigations, and I have always had an interest in finding out what went wrong in accidents, and what can be done in the future to prevent it from happening again. I wasn't sure where my Bachelor of Science would lead, so I studied two OHS electives in my final year and this confirmed that a career in OHS was definitely what I wanted to do.
What was the best part of your studies/time at UQ?
My choice to study the MOHSSc at UQ was made easier knowing that the program is consolidated into 18 months, so I was able to graduate and start my OHS career quickly.
I was awarded the Thiess Occupational Health and Safety Scholarship for my Masters studies. The $30,000 payment covered the cost of my degree and living expenses and allowed me to conduct my Industry Research Project with Thiess.
Being connected to such a diverse and well-known company from the start of my degree allowed me to see first hand what safety professionals can do within these companies, and I had some valuable networking opportunities.
What do you love about your job?
I love the diverse pathways and opportunities I have in my job. It's not just science. You can end up working with management systems, working in health, working with the legal aspect.
Profile published 2016, updated 2023.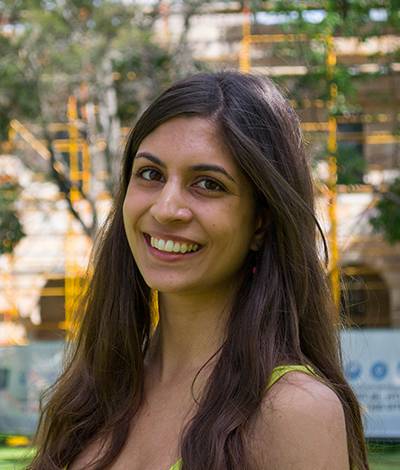 Sybilla Casinader
Job title
Graduate Occupational Health and Safety Officer
BHP Billiton
Salary range
Minimum: $54,000
Maximum: $100,000
Average: $79,000
Qualifications
Bachelor of Biomedical Science
Master of Occupational Health and Safety Science