"My job challenges my creativity, problem solving and decision making skills."
Why did you study food science?
I chose food science because I have a mission to shape a healthier generation, one food product at a time. Food is one of the most essential human needs and the demand will never end. In fact, it is evolving every day.
These days, people are more concerned with their health and monitoring their food consumption. This triggers more food manufacturers to come up with tastier and healthier products. Thirty years ago, almost no one knew what gluten intolerance is. Today, people are more educated and pickier with their food (requiring gluten free, sugar free, dairy free, no preservatives, less salt, etc). This means that there are more opportunities for food scientists to be involved in shaping a healthier generation.
What was the best part of your studies?
A highlight was doing my thesis with Professor Melissa Fitzgerald. Never have I met someone who is so smart, sharp, creative, respectful and inspiring. I was inspired by her knowledge. She influenced me to become a better scientist.
What do you enjoy most about your job?
I enjoy the diverse tasks that I have to perform. No 2 days are the same
What kind of work do you do as part of your job?
What makes my job the best job in the world is the food tasting part. Before the production line starts, I have to taste the cake to make sure they are within specifications (taste, appearance, colour, and size). Other than that, I also lead food safety training, run internal audits, and I resolve customer complaints.
As a QA, I am also in charge of the technical testing such as microbiological swab and culture, pH testing, and water activity testing.
The QA team is quite small. There are only 3 of us; hence I am required to understand the whole quality management system. This is good for a fresh graduate like me, as I get lots of opportunities to learn new things every day.
Profile published 2016, updated 2023.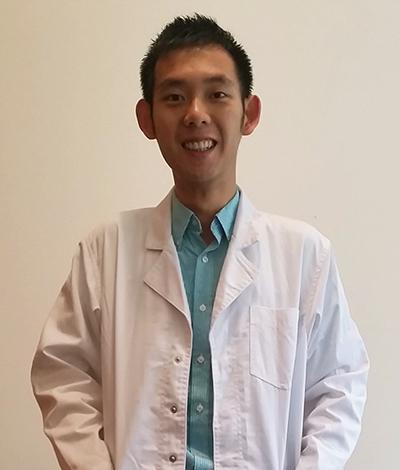 Reynaldo Janala
Job title
Quality Assurance
Priestley's Gourmet Delights
Salary range
Minimum: $55,000
Maximum: $120,000
Average: $81,000
Qualification
Master of Food Science and Technology