"I thoroughly enjoy engaging with real-time problems at the community level."
What are your core responsibilities and duties in your current job?
I currently live and work in Sri Lanka as a Senior Fellow in the World Wildlife Fund's (WWF) Environment and Disaster Management Program.
My duties entail developing guidelines for environmentally responsible disaster management, with a special focus on floods. I also conduct related training and policy advocacy in Asia Pacific countries with local partners.
I work with different communities and engage with policy-makers, and I thoroughly enjoy engaging with real-time problems at the community level.
Why did you choose to study at UQ?
I'm originally from Sri Lanka, and I chose UQ to complete my PhD because of its international reputation and strengths in environmental management research.
I was fortunate to receive an Australian Post Graduate Scholarship, a UQ Advantage Scholarship, and a UQ-CSIRO Natural Resource Management Research Fellowship to assist with my studies.
What advice do you have for students considering a career in the environment?
I would recommend UQ without any hesitation to prospective undergraduate or postgraduate students aspiring to a career in environmental sciences, environmental management, planning, geography or development practice.
My studies in environmental planning, and their focus on developing countries, help a lot in my work today.
What did you enjoy most about your studies?
I enjoyed the opportunity to join my School's postgraduate social group, as well as the UQ student action for refugees and social tennis and canoe clubs.
After my studies I was able to contribute to teaching and research in the Faculty of Science as an Adjunct Senior Fellow.
What are your plans for the future?
In future I hope to continue to contribute, both academically and as a practitioner, to mainstream environmental planning in development decision-making in the South and Southeast Asian regions.
Profile published 2017, updated 2023.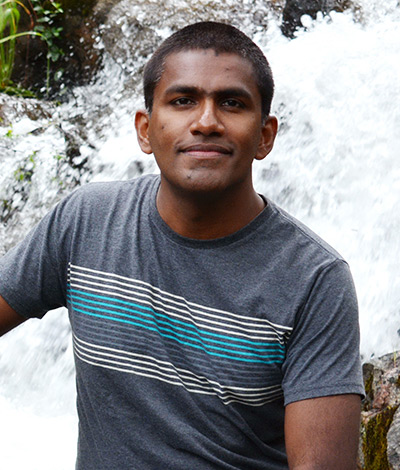 Missaka Hettiarachchi
Job title
Senior Fellow
World Wildlife Fund (WWF) Environment and Disaster Management Program
Qualification
PhD (Environmental Planning)
Scholarships
PhD scholarships available – visit scholarships.uq.edu.au for details