"I believe I can innovate and create change for people with dysphagia."
Why did you study food science?
When I left school I wasn't clear on my career direction, and 'stumbled' into food science, and have never looked back. I've always had an interest in science, and liked experimenting during school and loved food, so it seemed like a good fit.
The UQ food science program gave me access to a whole range of sciences: chemistry, biology, physical sciences, food engineering, sensory science.
What was the best part of your time at UQ?
I loved my practical placement in my third year of study – I met inspiring people in industry and got to actually practice the skills I'd learnt in the lab at UQ. I now support the next generation of UQ students, by offering placements at Flavour Creations to them.
What does a typical day in your job look like?
I am part of the Senior Executive Management Team for the business and have an integral role in shaping the strategic direction of the business. I personally manage shipments, stock, and even construct marketing plans.
Working in a small company means that I have input into almost every stage of production. I start by meeting with my team of scientists and dieticians, and check in on their projects – some are conducting research on a particular type of product, some are testing different formulas, some are tasting products and doing quality assurance.
What do you like most about your job?
I genuinely love the fact that I work for an Australian owned company making new products,  that compete in the dynamic food marketplace. Another personal favourite part of my job is the sensory analysis, which is the taste profiling! 
What advice do you have for someone deciding how to start their career?
If you love science and experimentation, try studying food science! This industry is only going to continue to expand as Australia and the world's population grows and ages, so not only will you have good job prospects, but you'll be making a difference.
Also, find a mentor, learn off those who have experience and are successful food scientists and get involved in your industry – in food science that could involve joining organisations like IFT and the AIFST.
Profile published 2016, updated 2023.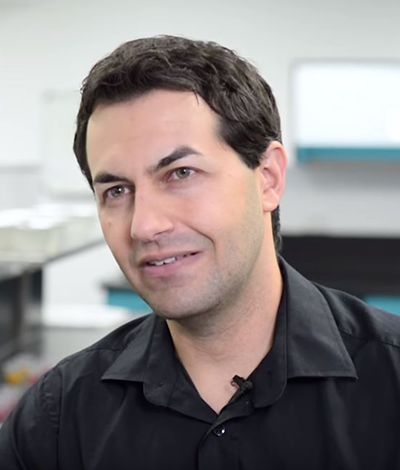 Jeremy Betros
Job title
Head of Technical and R&D Manager
Flavour Creations
Salary range
Minimum: $30,000
Maximum: $60,000
Average: $50,000
Qualification
Bachelor of Food Technology