"I love the variety of my job. I get to work alongside environmentalists, transport planners and engineers."
What was the best part of your studies?
Some highlights of university included:
being elected president of the Organisation of Planning Students
being asked to be Valedictorian of my graduating class
friendships made with my cohort (some of whom remain my closest friends)
studying in Can Tho, Vietnam as part of a summer semester elective course
having a group assignment published in the Journal of Australian Indigenous Issues.
 
What kind of things do you do as a town planner?
I project-managed development applications of varying scales (including minor residential developments through to major master planned subdivisions). As part of a secondment, I was involved in the procurement phase of the Gold Coast Light Rail Stage two.
I was also tasked with development feasibility activities, assisting clients with determining whether a potential project would be economically viable.
I also worked for Aurecon as a student planner, where I assisted Telstra, the NBN program and Optus with site selection for telecommunications towers and upgrades.
 
What are your plans for the future?
I recently relocated to the UK on a two year working visa. My intention is to gain employment as a town planner in London. I believe this move will help me further develop my understanding of town planning, through direct exposure to a different city and different planning system.
 
What advice do you have for anyone deciding how to start their career?
I recommend choosing UQ. It is a great university, not just from an academic viewpoint, but also from a social and personal development viewpoint. The University opens doors to opportunities you may never have expected.
Profile published 2016, updated 2023.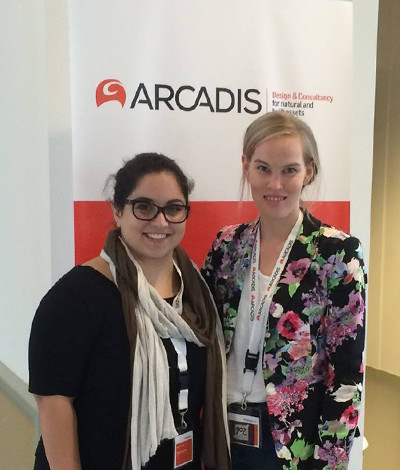 Heidi Duncan
Job title
Town Planner
Arcadis Australia Pacific
Salary range
Minimum: $46,000
Maximum: $75,000
Average: $61,000
Qualification
Bachelor of Regional and Town Planning