"My degree gave me an appreciation that there are many things I don't know or understand and encouraged me to hone the necessary skills for learning and problem solving."
How did studying at a science degree at UQ help you get where you are today?
When I first started my degree, coding was the boogeyman. It was a fear of an unknown, that I wouldn't understand or be good at it. I would have happily veered away from it completely, but much to my dismay, Python, R and Matlab were compulsory components to my first semester units. As it turned out, my favourite subjects ended up being ones in which coding was necessary, and I found the algorithms course I took very interesting. I mention the coding because it's both shocking and amazing that I'm now a Software Engineer, given my attitude a few years ago.
My degree gave me an appreciation that there are many things I don't know or understand and encouraged me to hone the necessary skills for learning and problem solving. But more than that, studying at UQ pushed me to extend myself in ways I had never previously been and develop my confidence in tackling the unfamiliar. It's empowered me to approach new concepts with curiosity so that I feel equipped to take advantage of opportunities and succeed in my career. Even though I did not study much computer science, the skills I gained studying Mathematics and throughout my Science degree were translatable.
What was the best part of your time at UQ?
I chose to study at UQ because of the positive experiences I'd heard about from my extended family who studied and researched here.
I found joy in meeting people through studying together or from a range of club and society events. I would highly encourage people to join clubs which hold activities/events you enjoy or might want to try out. Not all of the friendships last, but the memories stay with you. The jacarandas at exam time are certainly memorable too!
What kind of work do you do as part of your job?
As a Software Development Engineer at SilverRail, I write and maintain software that supports the easy use of public transit systems. For example, timely journey planning and cheapest fare calculation, primarily in the United Kingdom.
I primarily code in C# and some C++. I contribute to the maintenance and enhancement of functionality for our core UK customers, and have also contributed to a Google partnership project, focused on public transport fares.
I am also the Scrum Master of my team, which means I run the team meetings in accordance with the agile / Scrum framework. This helps keep the team goal focused and allows efficient communication between developers and with stakeholders.
While I was studying at UQ I spent a few semesters as casual tutor for first year math and science. I learnt a lot about myself during that time and thoroughly enjoyed tutoring other students and the challenges that came with it. So I jumped at the opportunity to co-host the internships at SilverRail offered to UQ students over the university summer break, and again I found that experience to be really rewarding. I'm looking forward to doing it again this year!
What is the best part of your job?
My day to day involves designing algorithms and APIs, small services and new features in existing programs. Working out how best to integrate the functionality I want is quite fun and I really enjoy learning from my colleagues and mentors. I often collaborate with other members of my team which is an aspect of my job that I really appreciate and look forward to every day because there is a wealth of knowledge and experience across the team to tap in to.
There are certainly moments that are tedious, but the payoff of seeing your code working is often worth it!
What advice would you give to anyone starting their career?
Try to get out of your comfort zone occasionally, whether that's socially, academically or otherwise. Prioritise mental health and just do your best.
Profile published 2023.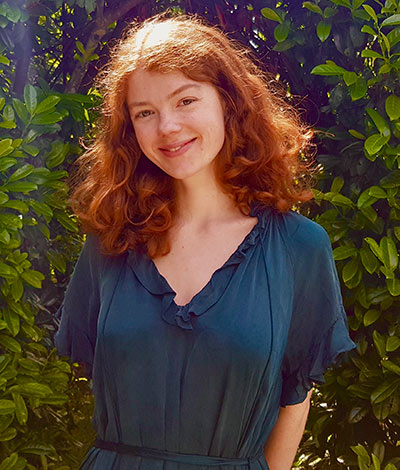 Emily Jones
Job title
Junior Software Development Engineer, SilverRail Technologies
Salary range
Minimum: $70,000
Maximum: $100,000
Qualification
Bachelor of Science (Mathematics)