"An astute professional is a dedicated scholar in their chosen field of expertise."
Why did you study GIS?
I first heard about computer mapping in high school where we were shown software that could layer vector and raster data. Upon completing Year 12, I wanted to study a mix of design and technology so I made my first preference a BA degree at St Lucia – and I excitedly accepted the offer. The University of Queensland has been synonymous with Academic Excellence for decades! I wanted to experience that.
I chose a specific Bachelor of Arts program (by applying to certain Faculties/Schools) so that I could undertake the core courses I wanted to enrol in and also select elective subjects from other Faculties. I knew then, that strength in the application of gained knowledge and understanding comes from diversity in education.
What was the best part of your time at UQ?
My study path at UQ supported my open-minded attitude and gave me scope to develop a unique approach to prepare for the kinds of work I wanted to do. In the many years since, I have been fortunate to gain a unique experience in professional fields in ways I didn't envisage when I was at UQ. My studies at UQ prepared me for these opportunities that came along. So this idea of diverse application has taken me to some remarkable places, where I can to continue to learn and innovate, and ultimately make a difference with what I do and contribute as a professional.
What kinds of things do you do as a geospatial analyst?
Presently at QUU, I am one of the practitioners in a small GIS team who handles As Constructed Asset Data capture for the Water and Sewer Networks controlled by QUU. We are the GIS application owners and the asset data custodians who use GIS capture validation and migration to ensure that all QUU assets are accurately recorded, so that the business has an accurate picture of its infrastructure and organisational value for stakeholders across the vast service territory of 5 Local Governments Areas in South-East Queensland.
One of my objectives is to facilitate data interoperability across a wider user base for the production of usable information. I want to see the interoperability of compatible datasets and feature classes being explored across all facets of the organisation. The capacity to utilise GIS in practical and accessible ways to achieve greater spatial awareness is already available via many commercial technologies.
The data that I create and manage can ultimately be viewed as information using a recent QUU innovation called Q-Hub which includes real-time tracing of water and wastewater networks throughout South-East Queensland, making daily operations in the field and in the office easier for QUU staff and contractors, particularly in emergency situations.
What advice do you have for someone deciding how to start their career?
Academic life is meant to be challenging, inspiring and satisfying – so I recommend studying something that ticks all of those boxes for you.
Studying at UQ makes this concept feel right; as your study can define how to do what you want to do. UQ will enable and empower you to explore many things through your chosen study-path and maybe reveal a few surprises along the way. Make the most of your opportunities at UQ.
Profile published 2016, updated 2023.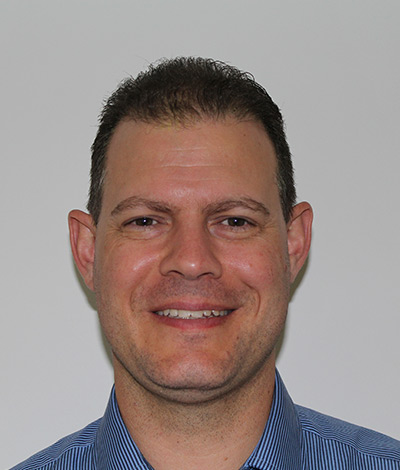 Daniel Delbridge
Job title
Geospatial Analyst (Consultant)
Planning Group
Queensland Urban Utilities
Salary range
Minimum: $55,000
Maximum: $100,000+
Average: $75,000
Qualification
Bachelor of Arts (Architecture and Planning Studies)