"My honours year refined my academic writing and presentation skills."
Why did you study biotechnology?
I have a naturally inquisitive nature, especially when it comes to smaller details. Biotechnology is one of the platforms I use to study about the world around us in detail.
What kind of work do you do as part of your job?
I write about food, travel, tech and personalities at one of Malaysia's oldest and most renowned newspapers. It's a fun job, which provides me with lots of different experiences. I have rated travel apps, taught readers how to interpret Aussie slang, and interviewed MasterChef contestants.
I also write a lot about food – which requires me to actually make the recipes!
What was the best part of your studies?
The skills I learned from my honours supervisor included learning how to write in an organised, engaging way. Being a feature writer requires me to do research on a particular topic, which I'd done during my study in UQ.

What advice would you give to anyone starting their career?
I would say that everyone is different, so the most crucial thing is to figure out what we really love and have passion in. Dare to do something different, dare to be a non-conformer.
Take every opportunity that comes your way.
While studying I had the opportunity to be a PASS Leader in Chemistry and Statistics courses, as well as joining 25th IOI Olympiad as a Team Guide. This built my confidence to step forward, sharing good things for the benefit of others.
Profile published 2016, updated 2023.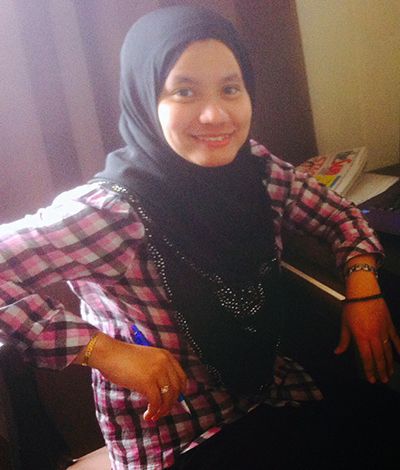 Atikah Halim
Job title
Feature Writer – Life & Times, New Straits Times, Malaysia
Salary range
Minimum: $37,000
Maximum: $75,000
Average: $50,000
Qualification
Bachelor of Biotechnology (Honours)