"I can feel that what I am doing is making a difference for future generations."
Why did you study science and the environment?
Science was my natural strength in high school, so with UQ's reputation for strength in science, I knew that UQ's physics department was the place for me. In my first year, I added an Arts degree to the mix to bring more completeness to my studies.
I have always been interested in climate change. I first started volunteering with NGOs in 2006, after the film An Inconvenient Truth was released. I applied and was selected as one of 75 Australians to be trained in climate change communication by Al Gore's Climate Project. My background in science, and involvement with the Young Scientists of Australia was a key factor in my application.

I'd expected to end up doing something more directly related to science instead of politics – but I've never looked back with regret!
What do you enjoy most about your job?
I get to meet and work with people from the environmental movement all over the world – Indonesia, Italy, Russia and the US to name just a few! And I get to use a very wide set of my skills – from scientific understanding and communication, to persuasion, teamwork and leadership.
What kind of work do you do as part of your job?
Co-developing campaign strategies with a variety of organisations – particularly climate and energy campaigns
Project management – development of web platforms to support volunteers worldwide
Promoting volunteering as a vital form of democratic participation, and as a mechanism to advance social and environmental justice
Providing support, training and coaching for staff who manage volunteer networks.
 
What advice do you have for someone deciding how to start their career?
Seek out as much and as varied knowledge as you can. My employers have been interested in the diversity in my academic qualifications – from the hard sciences, to economics to environmental social studies, I like to think that the strength of my degrees has been its inter-disciplinary nature.
Profile published 2016, updated 2023.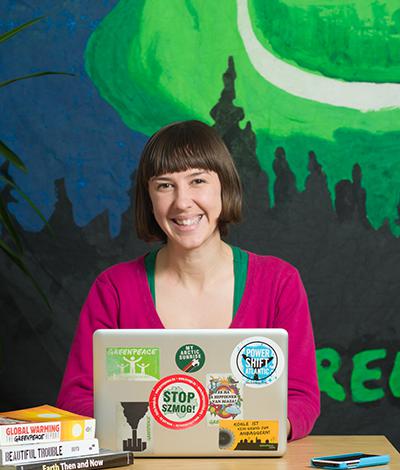 Anna Keenan
Job title
Freelance Campaign Consultant, Not for profit organisations
Salary range
Minimum: $54,000
Maximum: $100,000
Average: $79,000
Qualifications
Bachelor of Science (Physics and Mathematics) / Bachelor of Arts (Environmental Studies and Economics)