"I believe my maths background prepared me for managing multiple projects and requirements in a logical, methodical manner."
Why did you study mathematics as part of a Bachelor of Science?
I've always enjoyed working with numbers. I studied maths at UQ, then was inspired to teach maths both at UQ, and at a high school in London. From there I have had many other jobs.
What kind of things do you do in your current job?
What started as a maths-focused position has evolved into a more outward-facing role.
I am responsible for the whole lifecycle of the product, from sourcing livestock, overseeing the production of boxed beef, and managing export marketing. This involves:
working with all stakeholders to find and take advantage of opportunities for growth and improvement
leading teams in developing plans to align organisational objectives with achievable targets
meeting shareholder and leadership expectations
driving improvements to internal processes, customer focused services and products and marketing strategies.
Since finishing university, where else have your studies taken you?
Throughout my career I've worked as an Actuarial Analyst in the insurance sector, implemented a software system for a copper mine in Chile, worked in the Australian mining industry and lectured in mathematics in four different countries.
How did you find your current job?
This job came to me through my networks. In fact, all of the jobs I have ever had have come to me through my networks.
I've never had any problems in finding a job, thanks to the quality preparation I received at UQ.
Profile published 2016, updated 2023.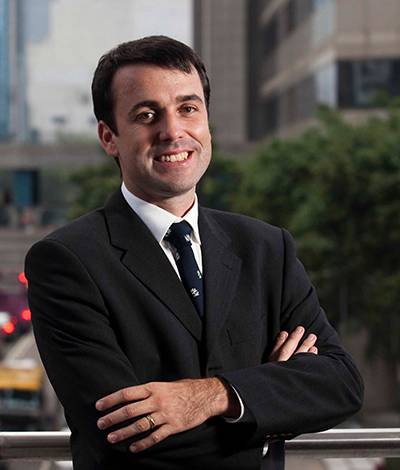 Andrew Blinco
Job title
Business Planning and Improvement Manager
OBE Organic
Salary range
Minimum: $100,000
Maximum: $200,000
Average: $125,000
Qualifications
Bachelor of Science (Honours)
Diploma of Education
PhD